Recently this past Friday, the Aloha state, Hawaii, took yet another shot at the Takata airbag defect by calling the Japanese auto parts maker to court. Accusing Takata of covering up the deadly airbag defect, the state court demanded a $10,000 penalty for every affected car owner residing in Hawaii. Filed by Hawaii's First Circuit Court, the lawsuit makes Hawaii the first state to sue Takata over its airbags, and moreover, the lawsuit includes Honda, the automaker most affected by the defect as Takata's biggest customer. Regarding Honda, Hawaii hopes that the automaker will be a defendant in this case and demands that each company do more to raise awareness on the dangers of the defect on Honda's car owners. In an interview, Steve Levins, the state's director of consumer protection, stated, "We're not going to sit back and wait for more accidents to happen. We're also seeking that consumers be compensated for any losses associated with this incident, whether that's alternative transportation costs, or a diminished value of their vehicle." So far, there have been only 10 deaths in the United States and three overseas because of the defect, which is a result of pressure building up in the airbag, forcing a rupture to occur in the steel interiors of the airbags, and finally sending metal debris throughout the car's cabin.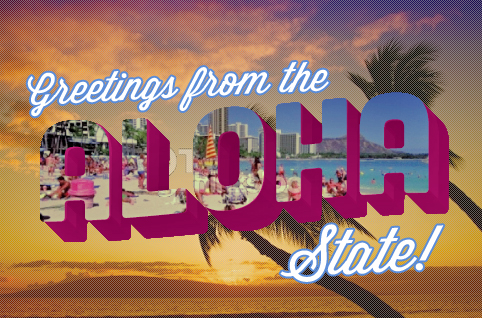 In Hawaii's case, the lawsuit says that its residents are at a higher risk than most other states due to the state's high temperatures and humidity levels. Auto safety regulators support this claim since they recently determined that long-term exposure to moisture and temperature fluctuations over time actually degrade the explosives used to deploy the airbag, which makes the airbag more prone to rupture. At first the recall of airbags consisted of only humid regions such as Hawaii, Florida, Puerto Rico, and the Virgin Islands, but it now spans globally bringing its total global recall tally to 51 million vehicles with 70,000 recalls coming for the Aloha State. However, Hawaii is not seeking compensation for crash victims, but instead, insists that Takata reimburse or provide relief to car owners affected or otherwise inconvenienced by the recalls, even though no airbags have gone off within the state. Furthermore, for Takata, which is already facing a Justice Department inves
tigation, Hawaii's lawsuit creates another headache to go along with its mounting recall, legal and regulatory costs putting the company's financial viability in doubt. Therefore, it will be interesting to see in the next couple weeks whether or not other states will begin filing lawsuits on the airbag defect, which will turn Takata's headache into a full blown migraine.
source: http://www.nytimes.com/2016/05/14/business/takata-airbag-defect-lawsuit.html